posted by Aaron on 18/10/2012
Photography is so much more than just images; well-taken photographs can capture emotions, stories, messages, memories and moments in history never to be repeated, all of which are suspended in time and forever to be relived. Everything Was Moving at the Barbican Art Gallery had been present in Yang's "What's On This Week" post for a few weeks and so after many, "I'll go tomorrow's", I recently boarded the Metropolitan Line and made my way up to Barbican, not to be disappointed.
follow AARON on twitter & tumblr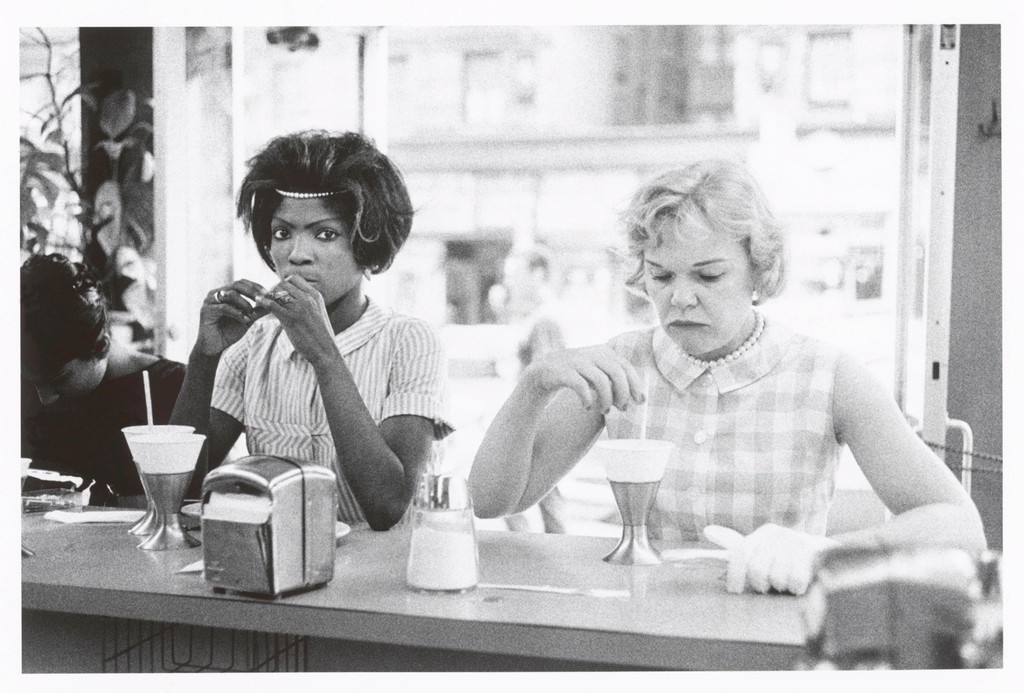 Entry was not too expensive but I suppose it depends on how interested you are in the photography. At £7 for a student ticket, I feel my money was well spent, for within was the work of twelve different photographers spanning two floors and documenting life all over the world during the 1960′s and 70′s. Now while there were photographs I did not particularly like and some that I thought were awful (not a fan of Sigmar Polke's bizarrely experimental work), the majority I thought were great and a few amazing.
Graciela Iturbide, Larry Burrows, Raghubir Singh and William Eggleston were particularly interesting but my real favorites were Bruce Davidson, Ernest Cole and Shomei Tomatsu. All of these guys take great photographs that document pivotal parts of history but they also have their own intriguing stories. Ernest Cole for example, had to convince the Race Classification Board that he was "coloured" and not "black," to safely gain access to South Africa as a photographer and journalist, he eventually had to flee to New York were he died in poverty, much of his work was once believed missing and never to be found. Bruce Davidson captured comparable images but in the Deep South of America during the Civil Rights movement, he manages to freeze so much emotion and so many thoughts in a photograph that you often find yourself staring into the eyes of his subjects and just wondering.
Like all art, photography is open to interpretation; some will see what is on the surface of a photograph while others will see something beyond that. Either way, what you have here is a great collection of work that is certainly food for thought regarding the political and social circumstances of the time. It is running up until the 13th January 2013, so if your interested, you have no excuse not to get yourself to Barbican and discover something fantastic.