posted by Yang on 27/07/2012
Don't you just hate it when ALL London tube lines are running perfectly fine except the one that you need? And don't you just despise that dude that coughed on you on the train this morning? Yes me too!  That's not necessarily related to this post I just wanted to get a few things off my chest…  But there is a nice tumblr conveniently named '#wheninlondon' that ridicules these London based scenarios that piss us off (gif accompanied of course)- you should check it out it's quite amusing.  A gif is the perfect supplement for that witty comment/emotionally heightened comment that you know can't be fully expressed with written words alone.  I've selected a few of the ones that crack me up after the break but there are loads more on the website.
Follow YANG on twitter
P.S… was the Shard laser show really that disappointing? I never saw it…
Another American tourist asks for directions to Ly-chester Square
When you wake at up the last tube stop after a night out.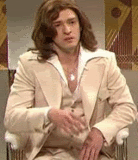 When you get the bill and the calculators come out
When that guy on the tube coughs at you without covering his mouth!!!
When every tube line is running a 'good service'… except yours which is suspended.
Getting the night bus back to South London at 2am…
When that guy always has 4 items of AOB at an already overunning meeting!!
When you get another email from TFL about disrupted travel during the Olympics
When Boris goes abroad to publicly represent London at anything
What you expected from the Shard laser show
and your reaction…
What it feels like walking down New Bond Street
When your parents ask why you haven't settled down yet
When you read Time Out and you realise there is just so. much. to. do. in London EVERY NIGHT.