posted by Yin on 09/11/2010
I didn't catch the MTV EMAs the other night, mainly because I rarely find myself sat in front of the TV unless Football is on, even though recently I've started to miss a lot of matches. Back to the topic, Eva Longoria hosted the event last night and she looked pretty damn fine. She changed her outfit 13 times, that means us blokes would drop our jaws each and every time. This is most certainly not an OUTFIT post, it's one for the dudes. After all our primary target audience = males like ourselves, enjoy the imagery on the flipside.
follow me on twitter, add me on facebook
Oh the little black dress she has on the red carpet is by none other than Victoria Beckham. Not bad publicity eh?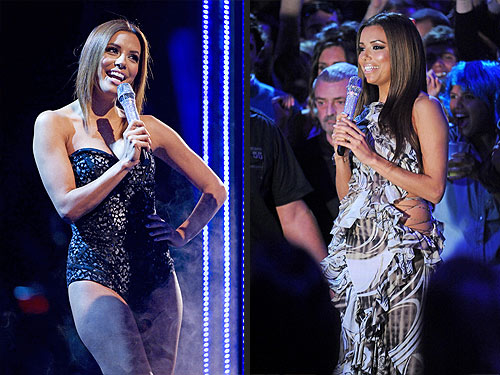 Ok so I couldn't actually find/bother to post all 13 outfits. Ya'll go drool now.